I'm probably showing a little age by referencing such an older movie here, but it was what came to mind at first so I'm rolling with it! If you're familiar with the movie (i.e. you're old enough to have been alive when the movie was released in 1990), then you would know the basic premise of the movie. Basically, I got a great big push from my lovely "second" boyfriend and found myself, well… I think the picture says is better than I could: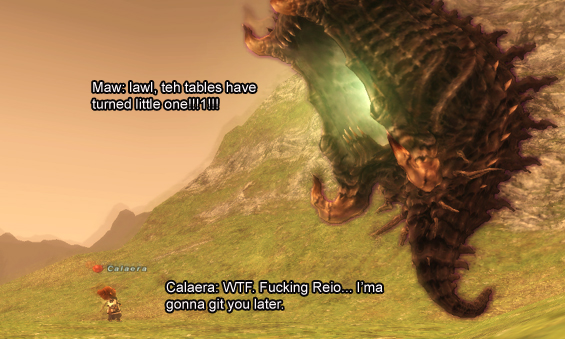 So, yeah. To be honest, I found that just being in the past was enjoyable. Ok, the transportation sucks (well, not so much when I can Mazurka my way around!) but I found myself in awe of how the landscapes have changed since the war and being very much excited at meeting well known NPCs in the present in the past.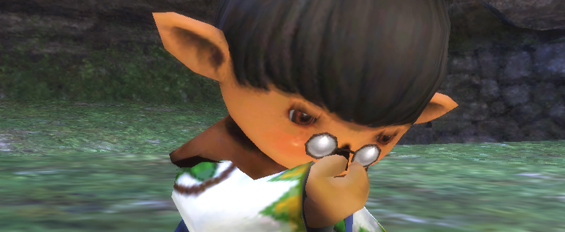 At the same time, I couldn't help but almost shed a tear when I saw how destroyed Windurst was. Granted I started off my FFXI career as a San d'Orian, I'm a Windurstian at heart and felt so utterly torn when I saw how messed up Windurst was. Seeing Yagudo block certain exits was also shocking and frustrating at the same time; I sorely wanted to show them a thing or two… until I /checked them and felt my womanhood just shrink back. As much as I would like to put the smack down on them, its a tad hard to do so when you're a BRD who has only elemental staves in her weaponry line up.
I have only hit the surface of WotG (have not tried out Campaign, did not get Scholar, and have only viewed a few zones), but I am excited. Heck, I'm even amused at some of the cross referencing I've seen in the first CS!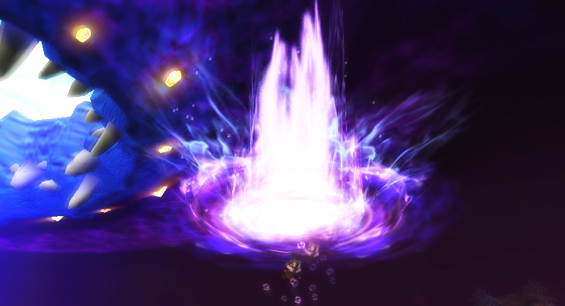 I know a lot of people are disappointed in this expansion, but a lot of small things simply delighted me. I suppose another reason why I'm not so "ehhhhh" about the whole thing is because I haven't really read much about it. I've gone into things rather blindly, and am delighted to find little treasures on my own. Ok, I get some help from my friends, but I'm still surprised to see something as little as flowers in a familiar area where flowers weren't present before. I'm still hoping to scratch more of the surface this month, or post about how my EXP adventures go as Mekare, Orophen, and I attempt to EXP party our BLUs in the new areas! ^_^v