After pushing this back further and further, I now bring to you my Year-in-Review 2011 edition! More specifically, the video game/online edition since this is my gaming blog and all that ish. I've debated how I wanted to format this review, and I think the best way to go about it is to break it down one MMO/online game at a time.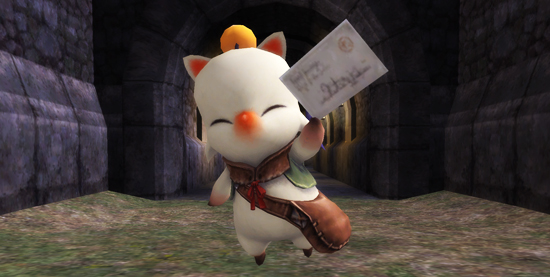 Final Fantasy XI
I'm starting with this one because at the start of 2011, we (as in me and my LS) had made a comeback to the game after a few months of waning interest in FFXIV and feeling nostalgia over our lives in Vana'diel. We found that Rubicon was already on our server (Ragnarok) and Frei was cool with the idea of transferring if it meant he would get a chance to finish our favorite expansion storyline: CoP.
It was a rather tumultuous journey in here… I ended up gaming with Chakura more often during our stint in FFXI, losing a friend, playing with the person that brings nightmares to the server, greeting Kimiko onto Ragnarok, and getting having our group nicknamed Derp Squad/Team Derp because of stupid things said/done on Skype during event runs. Not that they usually ended in fail (on rare occasion, I believe), but it was the kinda actions that either brought upon a ton of laughs or a few facepalming actions on our resident Monk.
Things fell apart as they usually do for me when my cousin came over for the month of August. No matter what I try, things just get shaky and weird. It was around this time things went into decline for longer than intended and for different reasons that started off with that month. Which may have been a blessing in disguise since FFXI overall seemed to be going into a direction that was more of a chore rather than fun. Which seemed to make all the more sense when we saw that Tanaka was back on the helm for FFXI, and appeared to be steering it towards more of a senseless grind with no hope for a future expansion. Here is hoping I'm wrong and the new year brings about news of one…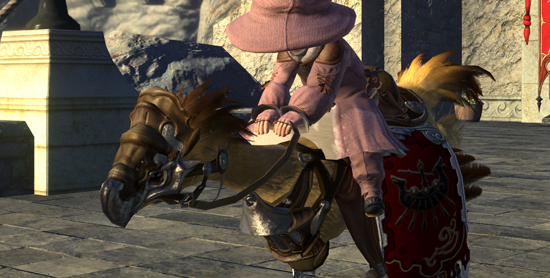 Final Fantasy XIV
This MMO has been interesting to say the least. I'm honestly at a love/hate relationship with the game, and I don't see it letting up anytime soon. Yoshi-P is certainly an interesting character to say the least, and I look forward to his letters from the producer and translated thoughts from him. If things were different, he is the guy I would have loved to see make a MMO from the scratch vs. cleaning up someone else's mess. But this isn't about Yoshi-P as it is more about the game itself. Final Fantasy XIV was spurned by some of us before, taken in with open arms, and then spurned again at times with a tug o'war type of fashion. There is no denying that we are eagerly awaiting 2.0. While I have some doubts of what 2.0 will change and fix, I am still in the belief that it will at least change many things some of us have been suffering through over the course of a year and a half and will continue to suffer through until the release of 2.0.
The Market Ward changes are welcome but still unpolished, the graphics are gorgeous but buggy with its terrain issues, and I'm hoping to the man above that Yoshi-P and the Dev team aren't listening to the rubbish of including that stupid wyvern pet and other useless additions that don't really need to be added onto the game. However, since that voice almost seems to be in the majority because of how vocal they are, I am actually starting to believe they might be dumb enough to include something stupid like that damn wyvern. Yes, I hate it and I hate every single moron that firmly believes it would be a good addition to the game. Just listen to the podcast if you wanna hear me spew hate and venom, because I can and still will spew hate and venom for that retarded vocal minority that wants to ruin the future of Dragoon with a silly pet.
Am I paying in a few days? Yes. Despite playing SWTOR and enjoying it a bit, I find myself drawn to FFXIV and wanting to at least be prepared to tackle on content pre and post 2.0. I'm still a little hesitant and I still have my gripes, but I honestly want to see this through and hope that things end up falling into place for FFXIV. There are many GOOD things Yoshi-P and his dev team have done for the game, and I'm in the belief that as long as they don't give into the demands of the vocal retards (aka the people wanting wyverns) then they will be fine through the year of 2012. Lets just hope I don't look back on this and regret everything I say…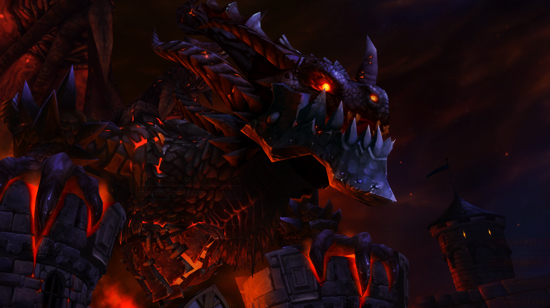 World of Warcraft
I came back to this game during the tail end of 2011 (October – December), after feeling nostalgic from reading and responding to tweets from players currently playing WoW. My feelings are mixed on this venture. The game has many good points, and I would be a fool to disregard them. I am choosing not to return to Azeroth for a time because of a few reasons:
1.) Its not fun playing without Orophen. I am happiest when I get to play with him. Yes, I play other games without him but its harder for me to stay interested in them when he isn't around to share that interest with me.
2.) Someone I am trying to avoid started to pick it up again. I think in the future I may try to talk to this person, but I'm not so sure… Things were left in a lurch and I was blamed for things that I felt I shouldn't have been blamed for when constant invitations were sent and consistently declined. Its a situation that leaves an awful taste in my mouth, and almost makes me want to regurgitate my food just thinking about it. I could pay for my character to be transferred, but its not like I have the money to waste for something that could be used on bills, books, and tuition. Meh.
3.) I don't have the time. I could do x, y, or z in WoW but I'm focusing on several things at once and I'm not sure raiding can fit into the picture of what I have without sacrificing something I am currently doing (XIV, the podcast, other games, school, work, etc– school and work being the #1 priority here). I honestly don't like half assing things I am serious about; it leaves a really awful taste in my mouth and raiding would take up focus I could and should spend elsewhere.
So while I really like WoW, its going to probably take a back burner here for me until I can foresee myself being able to commit more time or go to another server without having to level characters from scratch again.
League of Legends
Playing this probably led to me breaking my mouse after so much clicking. I am looking forward to going back to play after I get a new mouse (been holding off on it because I am still on the fence as to which to get), but its a great way to kill a bit of time. Especially against bots. Bots. Bots forever. I still wanna go back in and do try Dominion out again. I've only done it a few times, but it wasn't enough to whet my appetite for it. I'm still needing to perfect how I play with Akali; it would probably do be a butt load of good if I actually remembered what I would make my builds out when I found one that worked. orz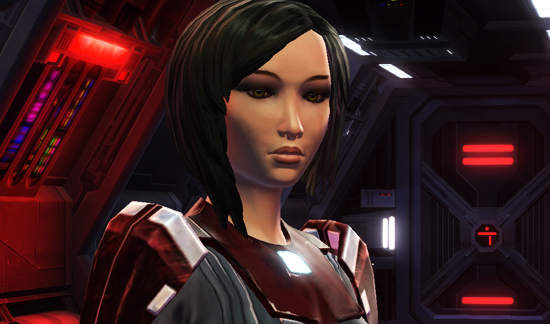 Star Wars: the Old Republic
I had actually a much longer entry for this, but it was gone after the iPad WordPress app ate it. I have my issues with the game I haven't been vocal about as others thus far; the lack of data log on damage taken and dealt, the lack of brackets in PvP, certain class issues (so far I'm not seeing many abilities that utilize the Stealth ability as an Assassin and that bugs the SHIT out of me), etc etc etc. However, despite my gripes with the game, there are reasons why I play and may continue to do so for a time:
1.) My sister is playing. My sister is NOT an MMO player. She is very much a casual gamer in many ways, but I still love and cherish her. To have her play this game tickles my fancy and I stick around to help guide her into hopefully cultivating interest in other games. Though I have my reservations that will happen since SWTOR appeals to her for the fully voiced cut scenes and because it is easy enough for her to pick up and enjoy without worrying about number crunching and so on.
2.) Because I have a handful of friends who are playing at the moment. I have found that no matter how frustrated I can be with a game (XI, XIV, SWTOR), I can find myself enjoying the game when I am in the company of good friends. I didn't have that same kind of backing in WoW. Not to say I couldn't have made the attempt, and in retrospect I could and possibly should have. But then it would go back to the time issue and me feeling guilty that I wasn't spending enough time in said game. I'm also a person who is rather loyal, and the guilt of abandoning friends who have dealt with my whims for over a year or more seems insane to me at best.
3.) The storyline. I'm sure certain things would have ended up the same despite my choices, but I've delighted in some of the choices that have ended up changing things altogether: the Black Talon flashpoint, the Marauder quest line, either sleeping with or killing targets as an Agent have all surprised and delighted me at the same time. There are also interesting ways that crew skills have been utilized in the game, and have I mentioned that I'm in love with my companion? Khem? He may not be the best, but he entertains me and doesn't judge my being evil unlike Vette. Even though Khem things I am too big for my britches, I still love him like the big flesh eating thug he is.
The previous entry I had written went over in detail my gripes and things I've thought about games launching post WoW. I may or may not write this again, but in the end things boil down to this: enjoying the game you are playing and the people you are gaming with. The bigger determining factor for me is and always will be who I am gaming with. It may not be for other people, but no gamer is alike as is proof in the titles we have given ourselves and others: casual gamer, mid-core gamer, normal gamer, hardcore gamer, etc. 2012 will probably change my gaming habits to back to my college days when I was trying to transfer from a junior college to a University. Maybe more so since I am trying to get into a competitive market/field of study. This probably means less gaming overall vs. the surge I had in 2011, but something has to give since I'm going back to school out of my own pocket this time around. Or maybe I'll win and won't have to change anything. We'll see!
So, there you have it. A four page document in Word pasted smack dab in my blog. Expect my next entry in four months or so, hah!